Support: Manuals, Literature, Parts, Knowledge Base, Warranty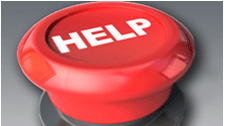 At Foxcroft Equipment & Service Co. Inc. we offer quality and dependable factory repair service. Why trust your Foxcroft Equipment & Service Co. Inc. product to just any repair shop when the factory does it best?
Brochures & Product Spec Sheets in pdf format are available to download from each product's web page
Check out our latest tech support blog posts, scroll down and use the links below
---
Analyzer O&M Manuals
Updated digital FX-1500v4 Single and FX-1502v4 Dual Channel Gas Detectors,

OM1500v40318
---
Archived Analog Detector Manuals
---
Other Manuals
---
Information/Knowledge Base
Browse these timely and helpful articles and product updates which can be accessed via downloadable .pdf below
Check out our latest tech support blog posts using the links below
Product Warranty
Foxcroft Equipment & Service warrants all products obtained hereunder to be free from defects in material and workmanship for a period of one year from the date of shipment. In the event of a product failure or defect requiring warranty repair, the customer must obtain an RMA number by calling 1-800-874-0590, before returning the product, at the customer's expense to Foxcroft for repair. Warrantor (Foxcroft Equipment and Service) will repair the unit, without charges for parts, labor and return freight.
Foxcroft Equipment & Service is not responsible for damage to its products through improper installation, maintenance, act of God, use or attempts to operate such products beyond their functional capacity, intentionally or otherwise, or for any unauthorized repair.
Buyer agrees to hold Foxcroft Equipment & Service harmless from all claims for damages arising out of injury or death to any person or damage to any facility, or any other property, or loss of use of any such property, whether such person or property is on or off the installation or activity site for which the equipment or material furnished hereunder is destined and whether such damage, loss destruction or loss of use, injury or death results directly or indirectly from a nuclear incident or for any other cause.
Statements and instructions set forth herein are based upon the best information and practices known to Foxcroft Equipment & Service but it should be assumed that every acceptable safety procedure is contained herein. Of necessity this company cannot guarantee that actions in accordance with such statements and instructions will result in the complete elimination of hazards and it assumes no liability for accidents that may occur.