Contact Us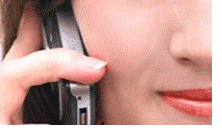 Customer satisfaction is very important to us: so much so that when you place a call to Foxcroft you will be greeted by a customer service representative who directs you to the person on our staff who can best assist you.
At Foxcroft Equipment & Service Co. Inc. we don't use an automated phone system that asks you to listen to an entire menu before you reach the one person who can help you. We are available by phone or e-mail from 8 AM to 4:30 PM EST, Monday through Friday.
At the close of business for the day we do have a Voice Mail system that allows you to leave a message. Our Voice Mail box is checked every morning and calls are returned as soon as possible.
Our website is now optimized for mobile devices!
Toll-Free
1-800-874-0590

Local
610-942-2888 610-942-2941 610-942-2942

Fax
610-942-2769
Sales Manager, Applications Assistance
Ray Sullivan • sales@foxcroft.com
Production Manager/In-House Service Manager
Mike Brooks • production@foxcroft.com
General Inquiries
info@foxcroft.com
Representative in Ecuador
Amimechanical S.A. Leonardo Herrera leonardo@mechconsulting.com