Remote Monitoring Systems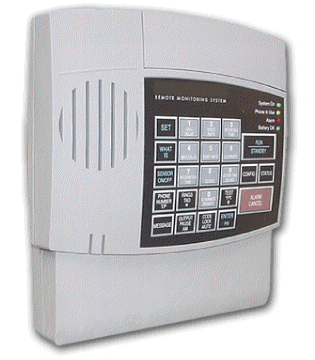 Remote monitoring systems are a must these days, especially for those who must operate several plants or monitor multiple remote well sites.
The ability to check the status of your operation not only gives you peace of mind, it allows you to concentrate on the most important tasks in your busy schedule.
Whether you need to monitor chlorine levels, pH, DO, pump conditions, toxic gas alarms, power, or any condition, Foxcroft offers Sensaphone remote monitoring systems to suit your application and budget.
Systems are available to use existing telephone lines, Ethernet networks, wireless cellular, radio and satellite transmission. With some models you can create a dedicated website to view your process anytime from anywhere in the world.
FX-400 Product Features:
Four (4) Alarm Inputs
Four (4) Dial-Out Numbers
Integrated Keypad For Simplified Programming
Built-in Microphone
Built-in AC Power Failure Sensing
Battery Condition Monitor
Clock
Dial-out To Any Standard Phone, Cell Phone,
Pagers and Beepers

Unit Can Be Called From Any Phone To
Verify Status of All Monitored Conditions
Connect To Any Standard Phone System
Nonvolatile Memory For All Programmed
Parameters
(1) Low voltage NO/NC output relay included.
Continues Dialing Numbers In Sequence,
Until Acknowledged
To download a PDF of this product specification sheet click
Sensaphone Models 400 & 800