FX-BB 110 Battery Back Up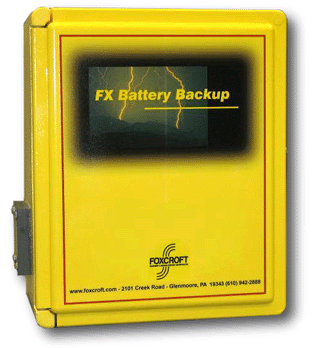 The Foxcroft FX Guardian Battery Backup offers the same capabilities as a computer grade battery backup and provides the best protection for your gas detection equipment.
In the event of a power outage this battery backup will keep your gas detectors, chlorine analyzers, chart recorders, and other equipment on line. A battery backup is suggested anywhere AC power is not constant.
Battery backups for higher output ratings and for 230VAC 50 Hz input are also available.
Product Features:
Minimum 8 Hours of Backup (Depending on Load)
Handles up to 5 Detectors
Line Noise Protection
Surge Protection
Protects Against Blackouts and Brownouts
Battery Life 5 Years
Warranty 2 Years
300VA Output Rating (175 Watt)
110 VAC 60 Hz input
To download a PDF of this product specification sheet click HERE